Training Heroes Every Day
With over 100 years of training experience, The Response Team is one of Canada's most comprehensive providers of safety, emergency management, and business continuity training services. We work with a variety of industries and stakeholders across North America including oil and gas, municipalities, aviation, not for profits, NGOs, and others. We want to make sure that you are prepared properly and equipped with the knowledge and skill sets needed before, during and after and incident, emergency or disaster.
The Response Team has trained hundreds of organizations and individuals to recognize their inner hero by rising to the occasion and doing what needs to be done when it needs to be done.
A History Of Helping Others In Need
When a natural disaster or other emergency situation strikes, The Response Team is there to help. We have a long history of providing assistance in times of need, and we are proud to be able to help so many people during difficult times. Here are just a few examples of the ways the Response Team has helped during emergencies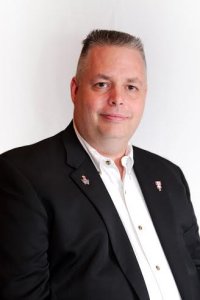 Michael has 35 years of experience in small business, EMS, food processing, oil and gas, wilderness emergency management, aviation and the NGO sectors. He has a wealth of knowledge and experience that he is always happy to share with any organization.  He is highly skilled and experienced professional who is always willing to go the extra mile to help his clients succeed.
Michael is proud to be a part of a local, regional, and international Incident Management Teams (3 in total). He is a type qualified Planning Section Chief, and has training and experience in all Command and General Staff positions. These ICS positions complements his experience as a Certified Business Continuity Manager, EOC Specialist in OPS, Planning, and Finance Admin.
In addition to being a contract instructor at the Norther Alberta Institute of Technology in the Disaster and Emergency Management Program, his training and expertise also includes:
ICS Instructor to the 400 level.
ICS Instructor Trainer to the 400 Train the Trainer Level.

 

Position Specific Instructor in 6 ICS functional positions
Emergency Program Coordinator
Hazard Risk Vulnerable Analysis
Emergency Program Coordination and the Planning Process
Emergency Communications
Volunteer Organization Management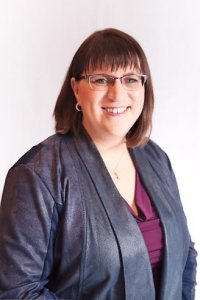 Paulette Curtis has 25 years of experience in the architectural field with a diploma in Architectural Engineering Technology from Saskatchewan Polytechnic. She has worked with small companies and clients for various commercial and residential projects throughout the Central Alberta and Calgary areas. This includes design meetings, presentation drawings with Sketch up renderings, development permit drawings, building permit drawings, millwork drawings, interior design drawings, contract, and construction administration. As she loves to say, "I draw pictures". It's her passion.
Paulette works alongside Michael with The Response Team, in designing building fire evacuation plans for our clients. She has worked on a variety of projects, both large and small, and is knowledgeable with the code requirements for fire safety and creating plans that reflect that. She is in the background supporting our Team and ensuring that "It's a Great Day to be a Hero! TM "
It's a
Great Day
to be a Hero!™